Home

/

Luke 20 Taxes For Caesar Sunday School Crossword Puzzles
Luke 20 Taxes For Caesar Sunday School Crossword Puzzles
By: Sharefaith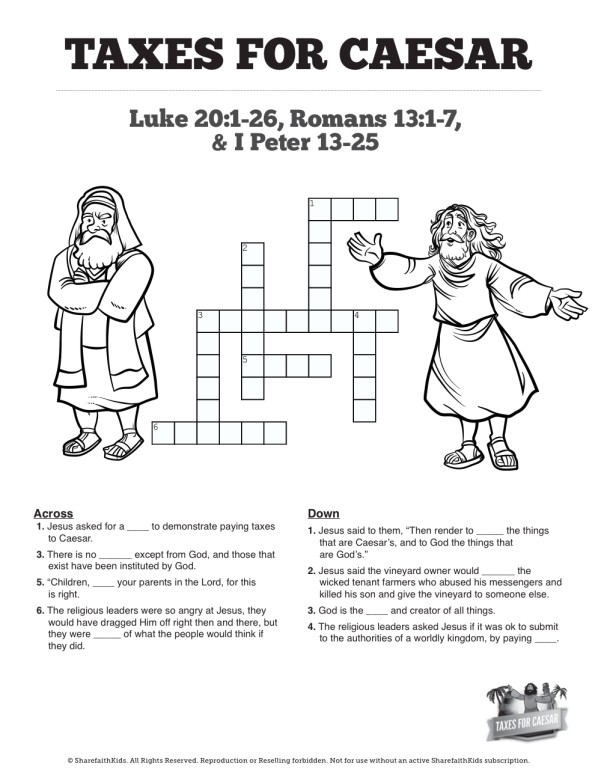 Description: Luke 20 Sunday School activity will get your class searching Scripture! Filled with questions about Taxes for Caesar this crossword puzzle will send your kids on an adventure of biblical discovery.
More From This Lesson: Luke 20 Taxes For Caesar Sunday School Lesson
Taxes for Caesar is a powerful Sunday School lesson drawn from Luke 20. This lesson involves a trick question, an astounding answer, and a timeless lesson about authority. Your kids will learn the importance of showing respect to all authority figures: parents, teachers, leaders and, most of all, God! Inside this lesson you will find an inspiring kids Bible story that features a stunning lesson video, fun activities, volunteer-friendly curriculum and so much more! Teach your kids a Sunday School lesson they will never forget with Taxes for Caesar.