Home

/

Daniel 1 The Captivity Bible Mazes
Daniel 1 The Captivity Bible Mazes
By: Sharefaith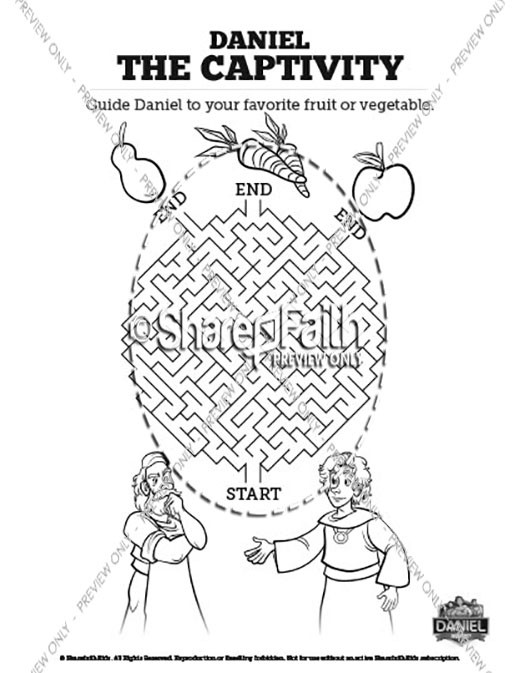 Description: Featuring illustrations from Daniel this Kids Bible Maze is the perfect compliment to your upcoming The Captivity lesson. Combining a little challenge with a lot of fun this Kids Bible activity will be a hit with your class!
More From This Lesson: Daniel 1 The Captivity Sunday School Lesson For Kids
The Daniel 1 Captivity Sunday School Lesson brings to life a difficult time in Israel's history. This Bible Story gives the account of a Babylonian king named Nebuchadnezzar who conquered Jerusalem and took a host of captives (prisoners) back to Babylon. Four of these captives were named Daniel, Shadrach, Meshach, and Abednego. These four men become an illustration of how we can faithfully serve God even when the world around us does not. Inside this kids Bible lesson you'll find an exciting resource bundle that includes a beautiful Bible video, teaching slideshow, fun activities, an interactive family devotional and volunteer-friendly curriculum. It's everything you need to teach with confidence!